Digital timekeeping.
at Vink.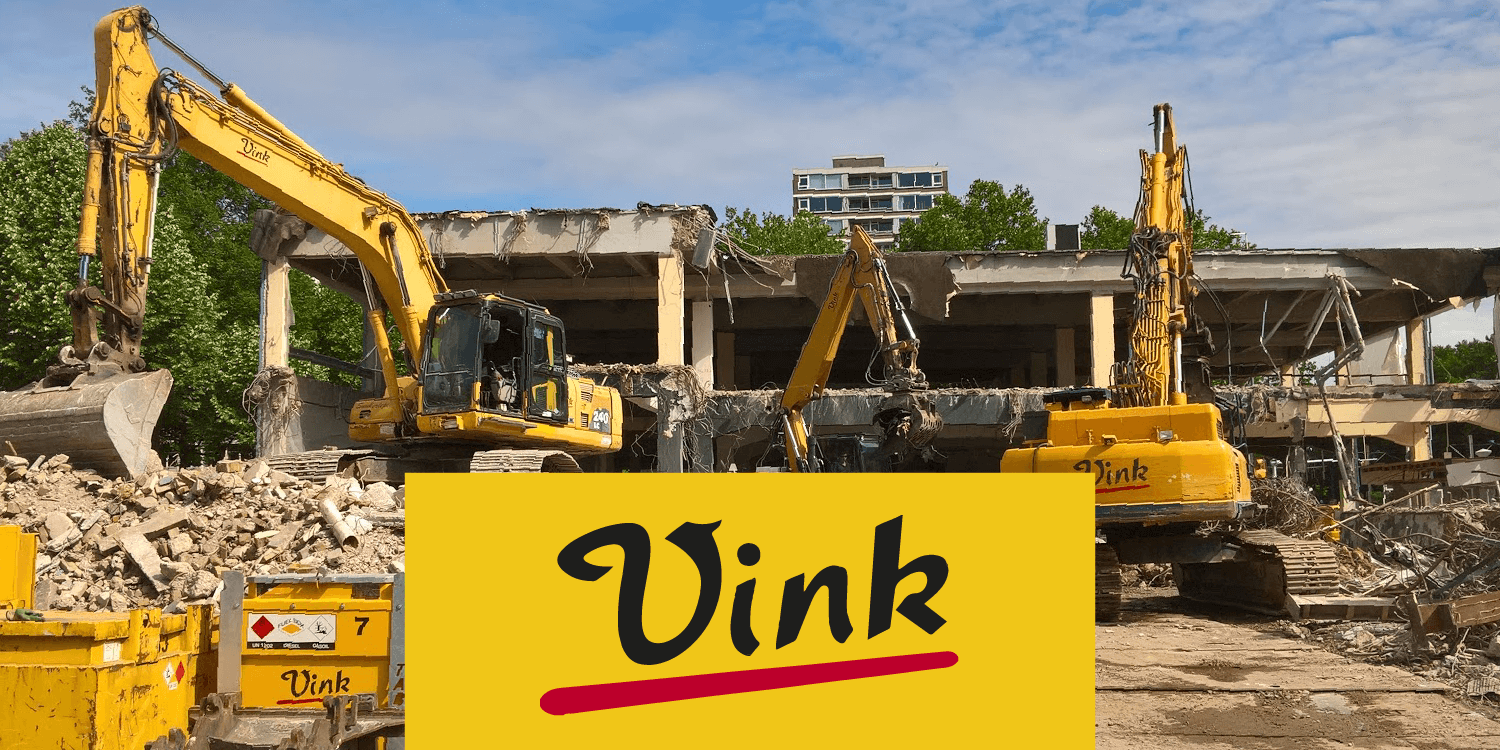 At the beginning of this year, 170 employees at Vink Holding BV started working with BizzStream. The employees use it to record their work hours – planned or unplanned.

Save time and energy
Vink has more than 300 employees and is an all-round organisation in many fields, including transport, recycling, demolition and infra. In the old situation, the employees out in the field would track their hours using work slips on paper. The registered hours were then manually checked by the administration department and processed into various systems. Every period, it took a lot of time and energy to meticulously process all of that information in time and then enter it in the project administration and payroll system.
BizzStream and Metacom Online
That is why Vink decided to take this process digital first, providing mobile access using the Metacom Online platform of their partner VanMeijel. Metacom Online is a cloud platform specifically tailored to the complexity and dynamics of the construction sector. BizzStream is the first module of Metacom Online. Thanks to BizzStream, it is now easy to transform paperwork like timekeeping sheets into a digital system.
Now employees can register their planned and unplanned hours on any device they prefer, both in the office and on-site at project locations. In addition to the hours worked, the system also keeps track of the machine hours. The resulting information is automatically processed in a weekly report and then assessed by the project implementers using BizzStream. After approval, the hours are automatically transferred to payroll processing and project monitoring.
Taking steps together
They decided to move the timekeeping process to a digital system one step at a time. This decision was reached because it became apparent during the project that each type of business and activity has its own specific preferences and needs for tracking time. Due to the flexible nature of BizzStream, this turned out to be no problem at all.
Each business unit tracks time based on its own parameters. For instance, timekeeping for an office employee is different than timekeeping for a machine operator or road worker. This keeps it simpler for the users. For instance, travel expenses are calculated automatically.
Developing a comprehensive process efficiently
At an early stage in this change process, various users from various layers of the organisation were brought on board to jointly develop an efficient and comprehensive process – From field staff to administrative employees. Now that the first group has gone live, the next step will be to have all 300 employees track their hours using this new method.
And after that? New, tangible ideas are already being discussed for taking other processes digital using Metacom Online and BizzStream.
You can find more information about Vink here.