Flexibility.
In day-to-day business structure.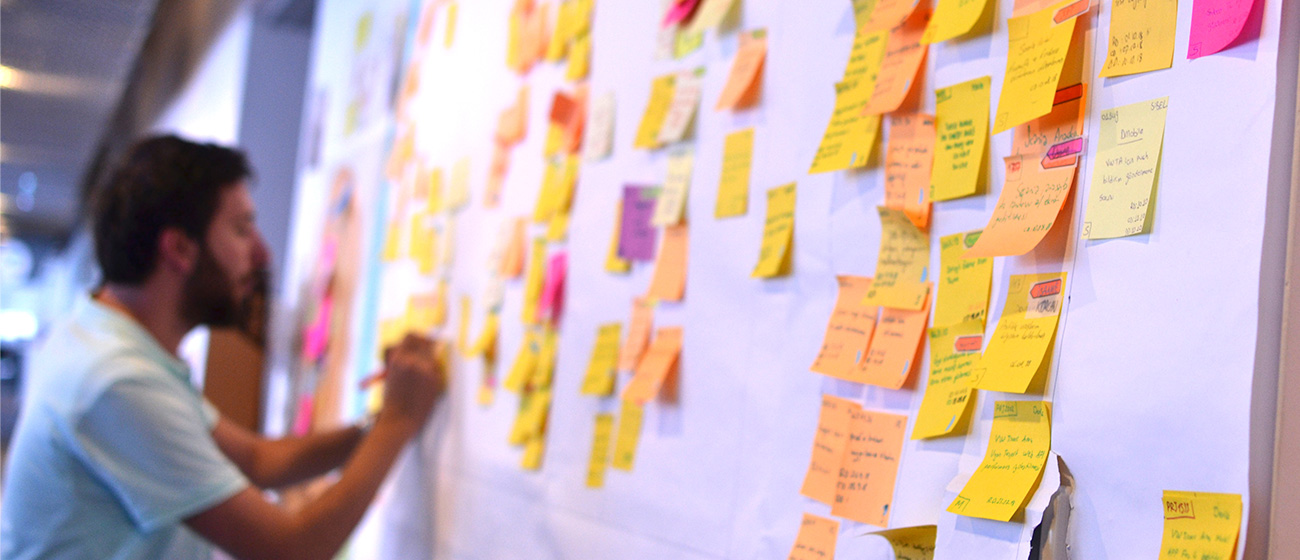 Hi! I'm Jamie, and I'm an Agile Coach at BizzStream. I'm always looking for ways to improve agile approaches, or encourage people to use them more.
A brief intro to what an agile organisation basically is: an agile organisation works with self-managing teams that constantly add new value for clients. Since this approach is based on iterative improvement with lots of contact between the company and its clients, the teams can respond flexibly to shifting market trends and client preferences. If you want to switch from a Waterfall model to Agile, or are starting to expand your Agile environment, you're likely to encounter lots of challenges. Do we change everything immediately and just go for it? What do we do with the procedures we built up over the years?
Here at BizzStream, we're Agile ourselves, and we're a start-up. We make BizzStream using an Agile model and Agile principles. Since we work closely with our clients, we know better than anyone how the various processes and piles of paperwork affect day-to-day operations at work.
When I started working here, BizzStream was using Scrum, and had been for about a year at that point. What we see is that there's a lot to learn from the way that we function as a start-up; we keep Lean Start-up in mind, maintaining scalability in our Agile working methods. I proposed the switch from working according to traditional Scrum principles to adopting a more scalable model, like Spotify uses. We work with the Squad framework and have gone back to smaller, composite teams in which self-management is incredibly important! What Lean Start-up involves and why Spotify is relevant is beyond the scope of this blog post, so I'll take a closer look at that some other time. What is important here is the underlying philosophy that is reflected in our platform: being able to adapt your business processes in short cycles to achieve operational excellence by experimenting and learning.
The experiences we have and our work ethos are incorporated into BizzStream. We believe that a platform has to be flexible, so it can adapt to as many different preferences as possible. It needs to give people the option of doing lots of things themselves, ideally in real time. Even more important, in my eyes, is that it needs to be something that can be introduced incrementally, so it doesn't cause too much change all at once. The result: BizzStream! Start with one process in your organisation and see where it makes things easier for you. Experiment, learn, and adapt it to your own preferences.
BizzStream combined with an Agile ambition for your whole organisation will enable you to invest more time in things that are truly important these days: innovation, time for your clients, and a bit of a head-start on the rest.