BizzStream Q&A.
How we make remote work work.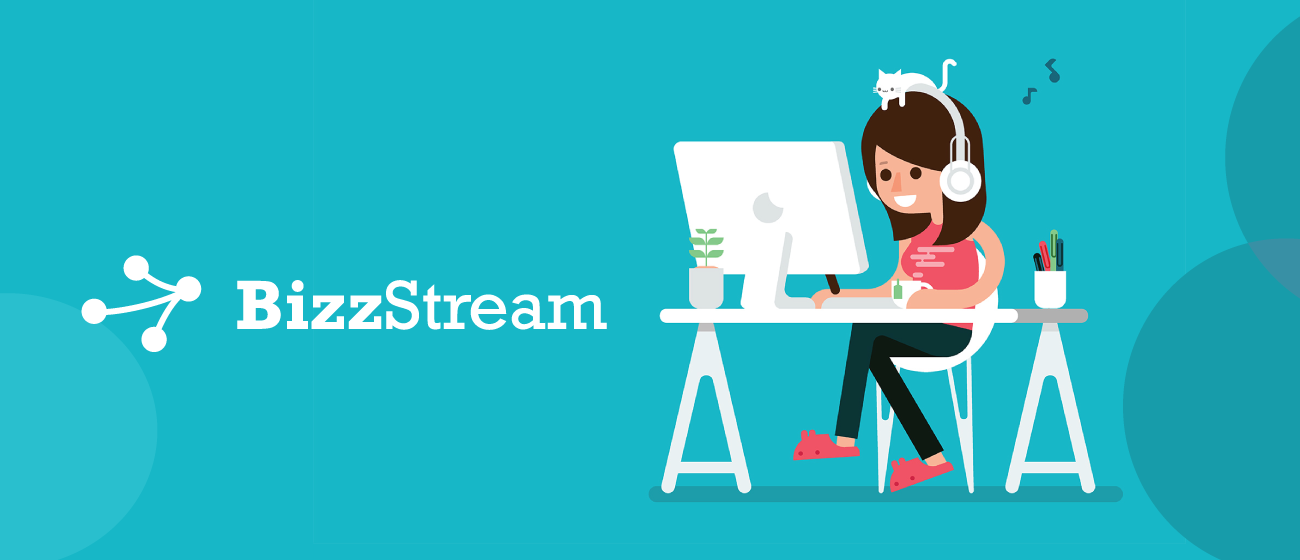 Many companies are forced to work from home and it has become a challenge to maintain productivity. Remote productivity is in BizzStream's DNA as we need to distribute information digitally to colleagues in different countries. What do we do to increase productivity when working remotely? Read and find out.
—
What do you use to meet online?
We mainly use Zoom for our internal meetings and generate the calls by using the Zoom plugin in Slack, which is our internal communication tool. For external meetings we use Google Meets as a link to the session is automatically generated when creating an agenda invite.
How do you tackle miscommunication?
We always make sure we can see each other (webcam). Research proves that 93% of all communication is non-verbal, we try to tackle this as much as possible. After every meeting we explain what we mean and what we expect from each other for the next time we meet. This way we remove any room for other interpretations.
How do you store and document your information?
We use BizzStream for our administrative processes and use Google Docs/Slides/Sheets to create documents and store them in a shared Google Drive database in the cloud. To discuss and doodle more technical matters we write and place documentation in Confluence articles and use draw.io to draw and explain architectural diagrams. We can't work without those doodles!
What other tips can you give us to improve remote productivity?
If possible in any way; try to meet up in person once in a while. Also go beyond discussing work. Try to have some personal conversations from time to time. Make sure to talk to each other A LOT. A few 5 minute calls per day are a great way to stay transparent and fits perfectly within the scrum framework. The ultimate goal is to make calling as easy as walking to the coffee machine and starting a chat.
Of course working remotely has its challenges such as bad connections, miscommunication, less energy in meetings, less small talk, etc. But honestly, we feel more connected with our colleagues abroad than we do with a common enemy. Which leads to more personal talk about our 'isolated' misery ;-). In that sense, remote work brought us even closer.
—
If you have more questions about our way of working remotely, don't hesitate to contact us on marketing@bizzstream.com. Or give us a call!